For any of your Avatars, you can now ignore skills.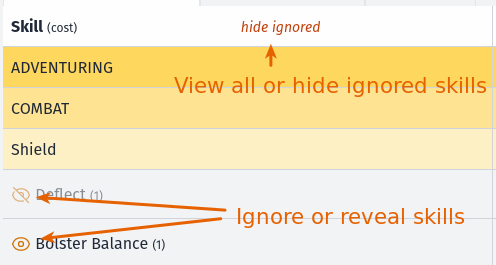 If you have an Avatar selected on the skills calculator, you can now toggle visibility of a skill. There's a toggle in the heading to show all skills, or to hide ignored (the default view).
—
An attempt at a Cabalist Clock has been added. Cabalists
There does seem to be some inconsistencies with the appearance of cabalist sieges, so please report any issues you find.